About MxM Network - Fetish Reserve
semi-private male fetish networking service founded in the United States of America
"Fetish. Freedom. Forever."
"Share your fetish with power."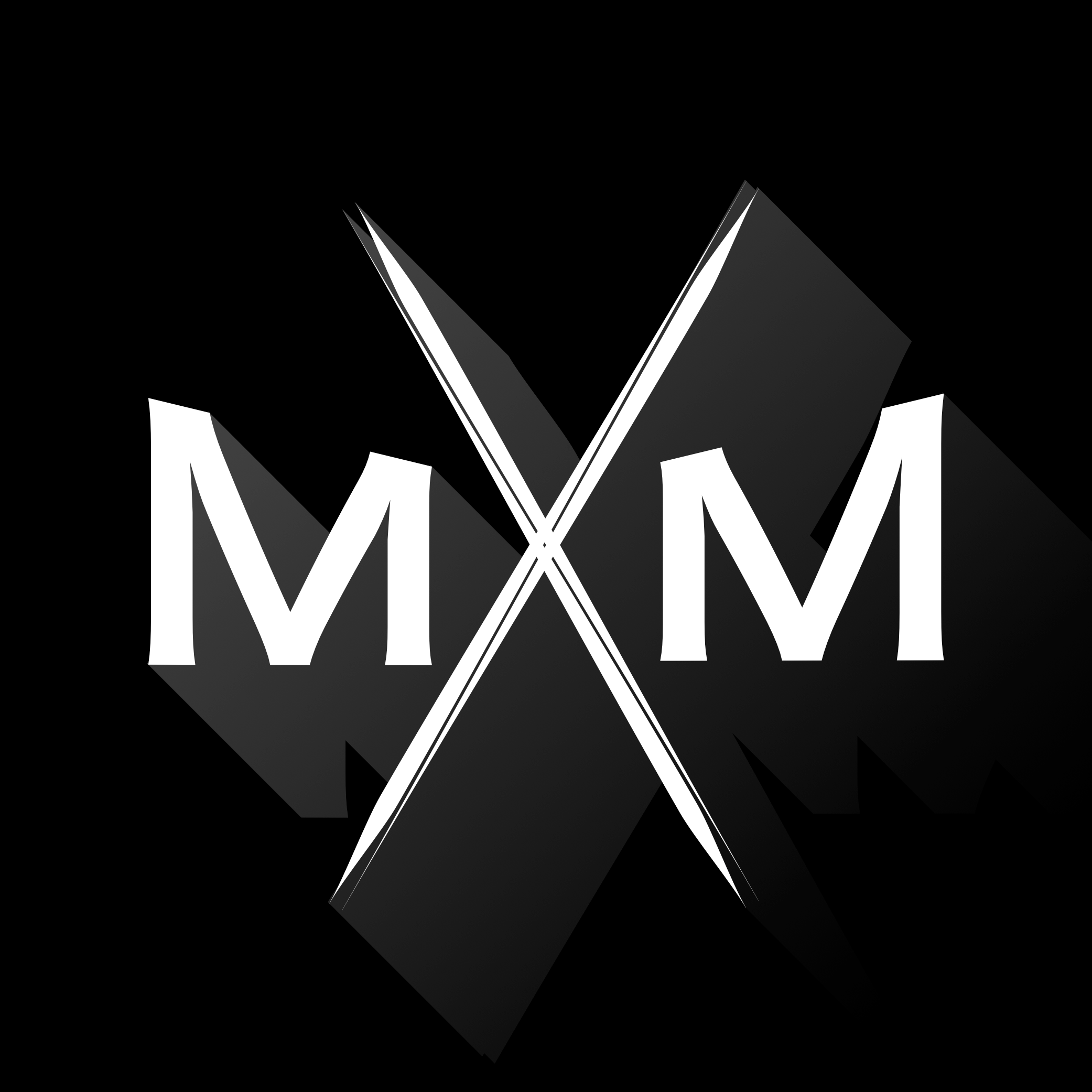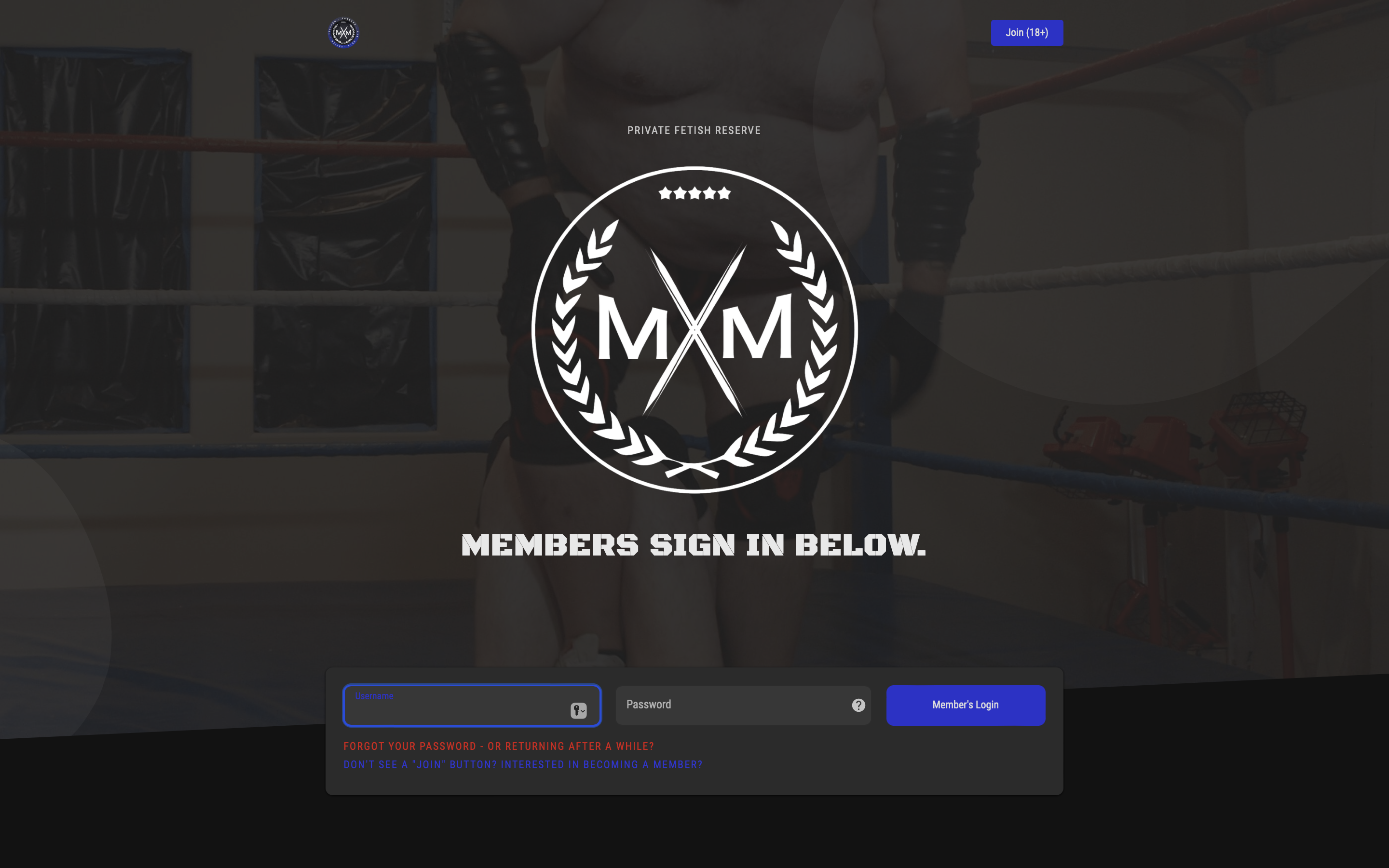 Details
Population: 1.5K as of October 2022
Primary language: English
Community Range: International
Programming Language: Primarily PHP and HTML5 w/ elements of Javascript, FFMPEG, and more
Parent organization: Union Aegis, LLC
---
About Us
MxM International Fetish Community (MXMIFC) Version 4 (also known as MxM International Fetish, MxM v4, MxM Network, or simply MxM for short) is a male fetish social network and forum website founded in the United States.
There is also an app available for Android OS - MxM for Android.
MxM is built for men and masculine non-binary people who want a modern, friendly, secure place to share their fetish - worldwide.
Social Media Features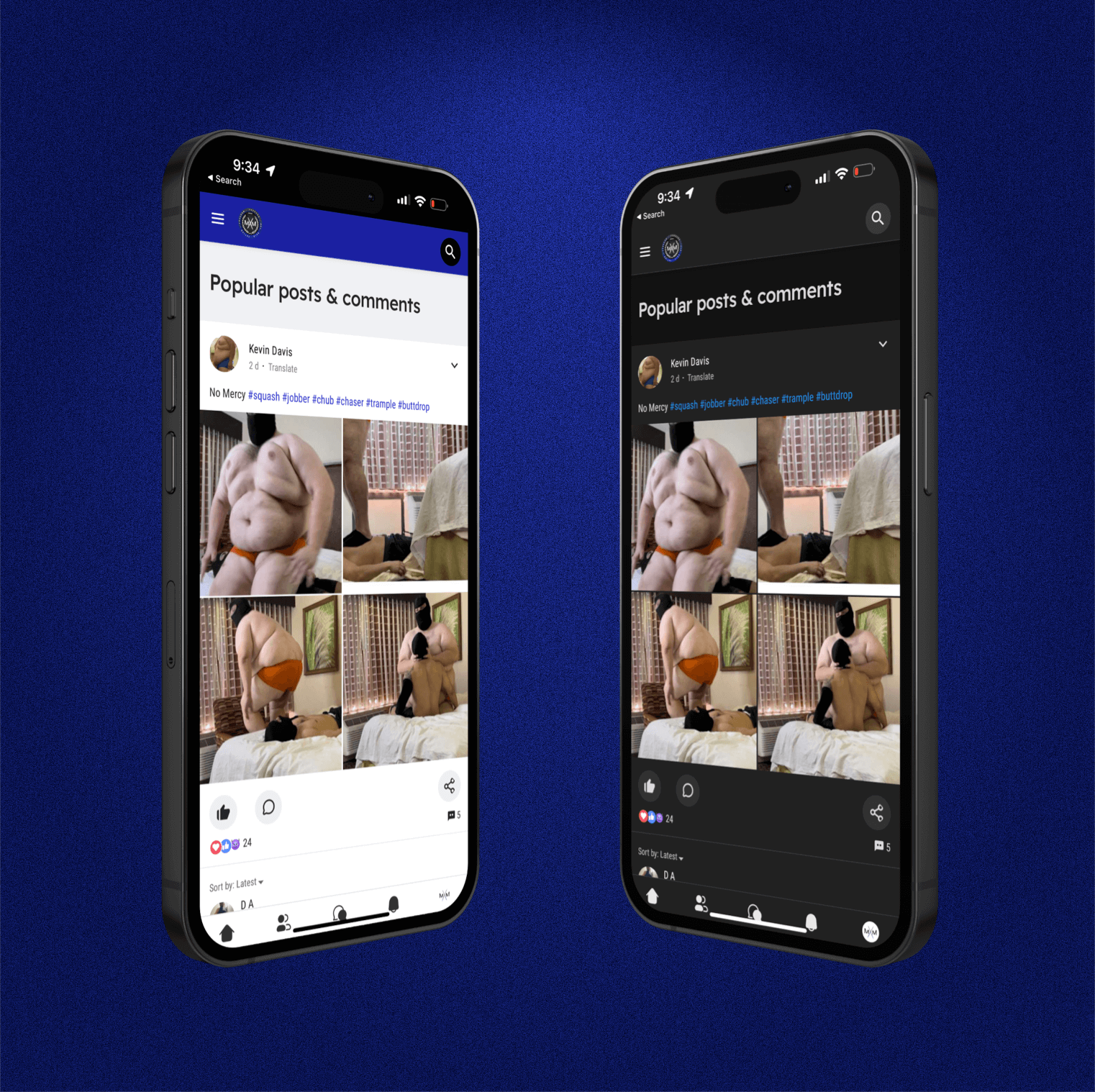 With MxM, you can make social media posts of virtually any kind and share them via
status

, 24-hour (

expiring

)

post

, or

blog

using formats such as text, photo, video, audio, PDF/DOCX file formats, and more.
You can also create events, pages, and private/public groups. Search for other members is enabled by keyword -OR- city/state/province using the well-integrated "Quick Search" & "Advanced Search".
Members can also send/receive messages -and- create group chats easily with near-unlimited participants.
All content is delivered and updated in real time via AJAX and Node.JS web technologies.
Networking with Other Members
Members can find each other around the globe in several ways:
Quick Search & Advanced Search.

Quick Search

allows a user to search for other users and get autocomplete results.

Advanced Search

provides the same results, except with a complete list and several usable filters.
A rocky history of past editions
Founded in 2016 and established in 2017 by an ambitious (and rather inexperienced) pair of administrators, our website previously catered only to weight-based kink/fetish play such as trampling, squashing, and facesitting. This was MxM's original goal, as there weren't many other reliable places on the net to share the obscure weight-based fetish without being kicked out or banned or ostracized. Even today, weight-based fetish is still the anchoring interest on MxM.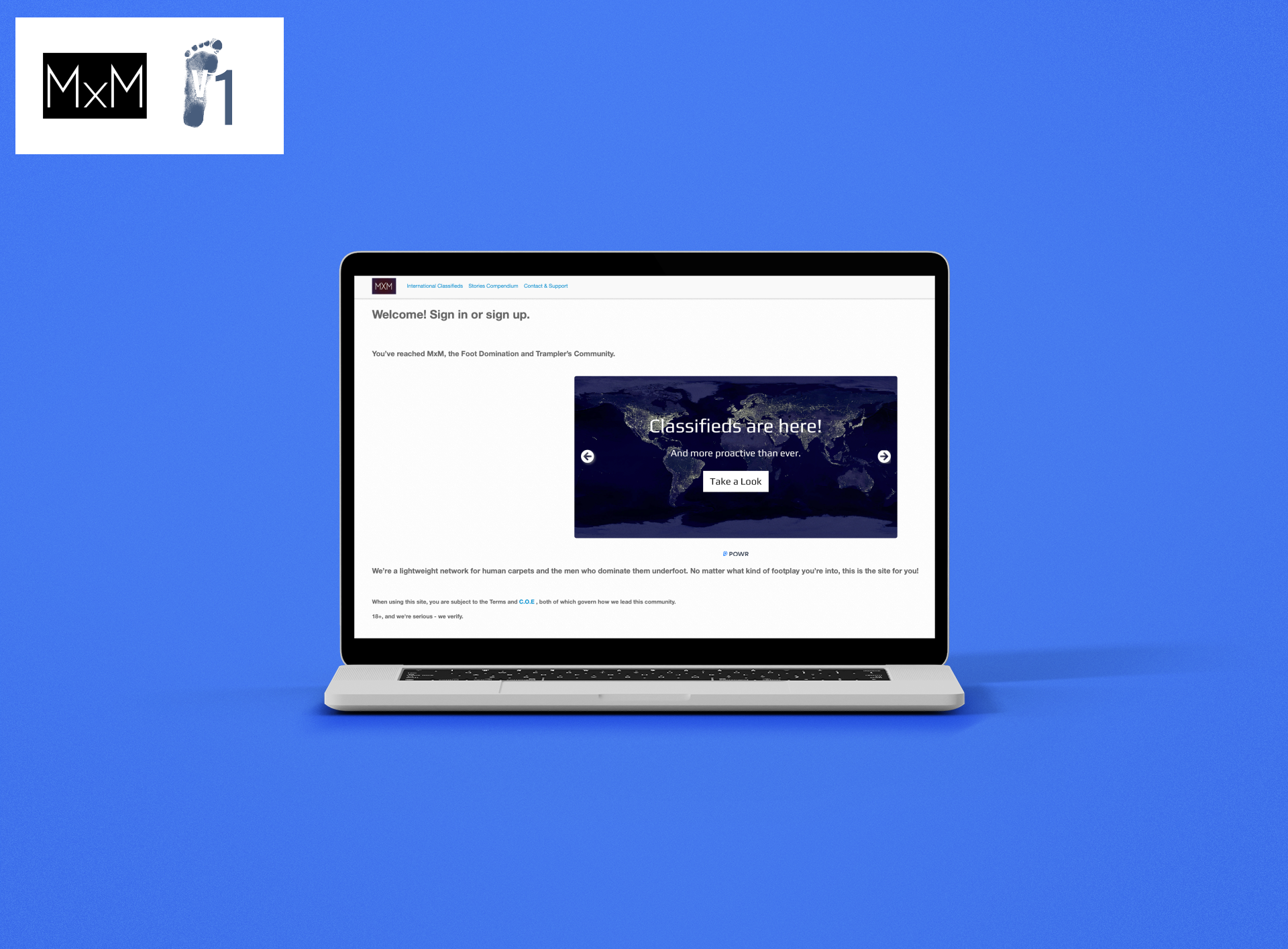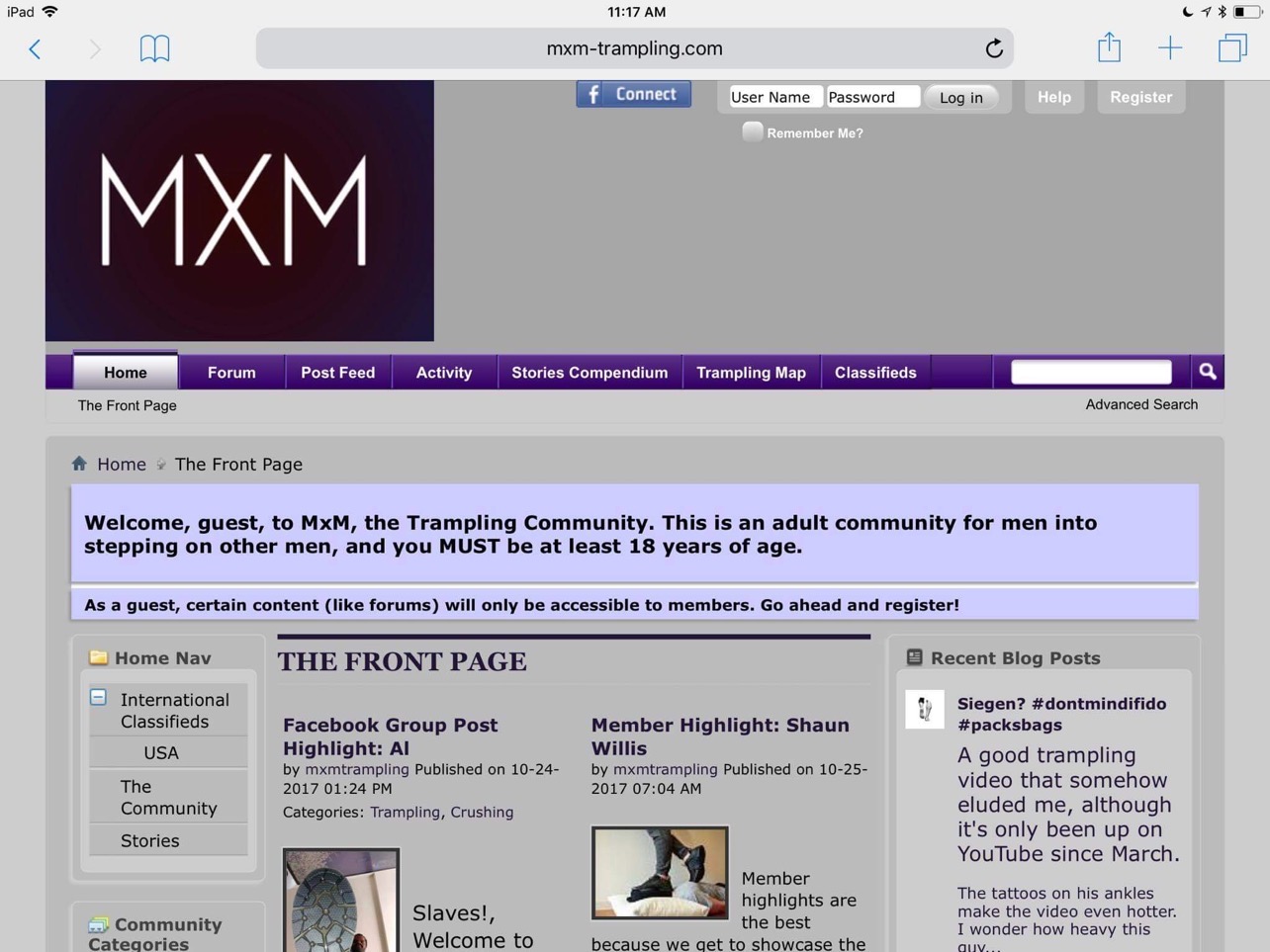 The home page of MxM v2 as of October 2017.