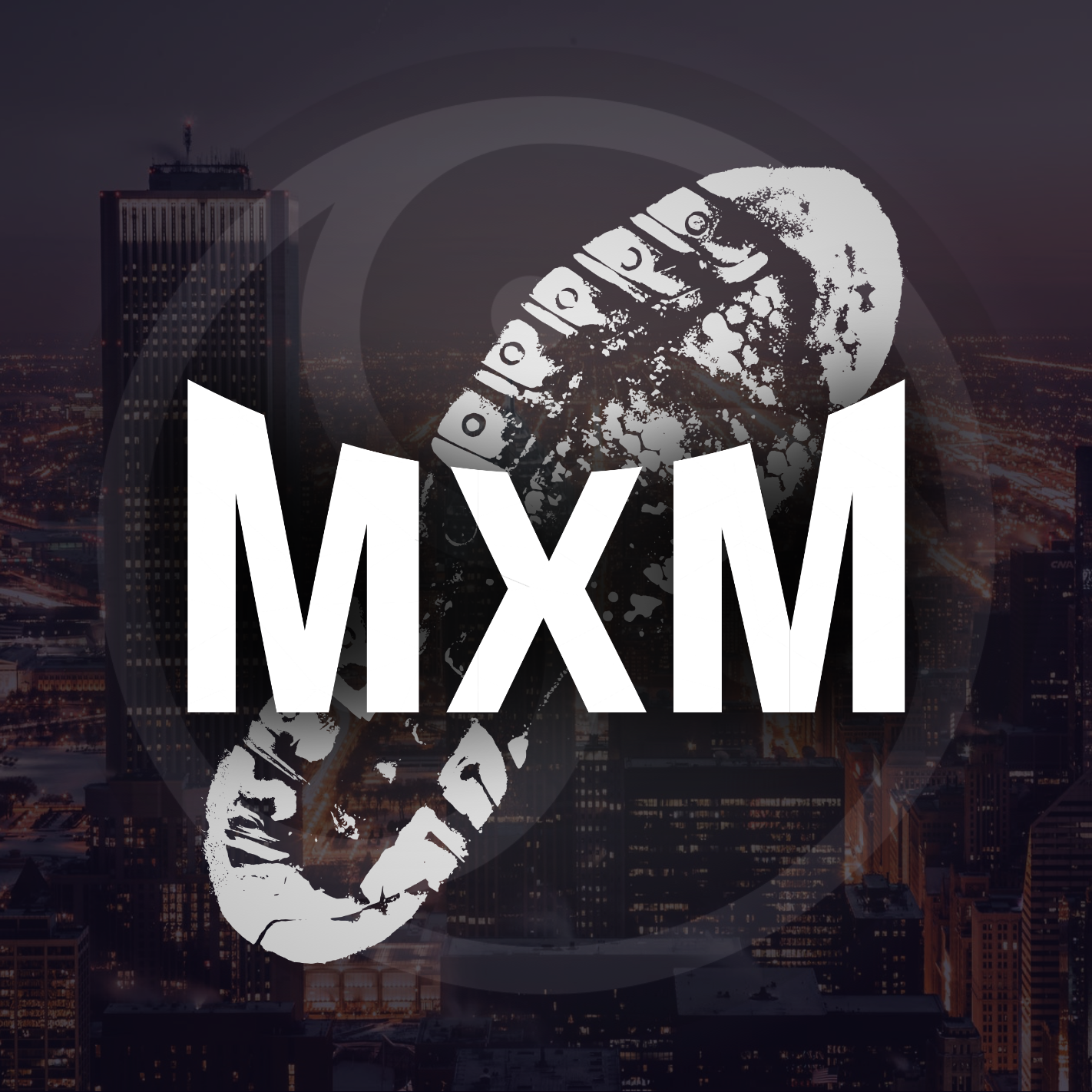 Terms of Service
MxM INTERNATIONAL FETISH
Updated Friday, April 3rd 2020.
Article I – Membership
As a member or moderator, you agree that:
1. MxM is an adult fetish website for male persons ages 18 and older;
2. YOU are 18 years or older;
3. A valid account represents membership;
4. Membership is free unless the member chooses a paid account type;
5. Membership is valid only if ALL of the following are true:



1. The user is 18 years of age or older;
2. The user identifies as male;
3. The user is recognized by MxM as "eligible";
4. A valid, legally accurate date of birth was entered upon registration and/or is present within their account details -or- the member was verified by Legal ID; and
5. A valid email address was entered upon registration




6. To promote member health and safety, membership will be voided and terminated where any of the following conditions are met:



1. The user is "ineligible" - meaning their membership is invalid and/or they are blacklisted from any current or prior MxM International Fetish site;
2. The user bypassed entering his DOB (date of birth) upon registration, or intentionally entered an invalid/erroneous DOB - and refused to respond after multiple unsuccessful contact attempts to validate it;
3. The user failed to register with a valid, working email address;
4. The user attempted to register with an email address from a temporary email service, which MxM International Fetish does not recognize as valid




7. MxM reserves the right to disable or terminate memberships that have been inactive for an extended period of time;
8. A valid MxM membership grants provisional access to MxM - via MxM Network (https://mxmifc.com) and MxM Videonet (https://www.mxmnext.com);
9. MxM reserves the right to ultimately disable and/or terminate your membership/account for any reason at any time.
Article II – Moderators
Moderators are trusted members who are granted the power to delete posts, comments, photos, video, and other media that threaten member privacy/safety and breach our Terms of Service. They are clearly labeled "Site Mod" for visibility.
As a member you understand, and as a moderator you agree that:
1. Moderators are authentic and respectful toward the community they help defend;
2. Moderators never break the rules, which they have the power to uphold;
3. Members can not reach Moderator status without being verified, and verification is optionally requested via Settings using legal identification;
4. Moderators never abuse their controls to silence or harass their peers;
5. Moderators are not Administrators, but Administrators do moderate. This is important in denoting their limited access, and means:



1. Moderators can NEVER see your private messages;
2. Moderators can NEVER sign into your account or otherwise view personal data secured by your username, password, or two-factor authentication (if enabled);
3. All of Article II [The Moderator's Code] applies to Moderators, but not necessarily Administrators, whose elevated accesses are backed by a legally binding Non-Disclosure Agreement (NDA) that universally protects the information you share with this fetish website.




6. Moderators are given freedom of discretion to take immediate action if they believe a member's safety/privacy is at risk or the rules have been breached;
7. Moderators' actions must be based on these Terms of Service;
8. Moderators will not operate a "strikes system" in dealing with harassment, abuse, illegal/unacceptable content, or other damaging behavior across our website. Instead, we act thoroughly, swiftly, and fairly as a team to maintain the trust of our peers and the health of our platform;
9. Moderators reserve the right to recommend the removal of a profile that is "blank", missing critical information (such as a member's date of birth) or has misleading, random, exploitative or illegal material;
10. A moderator who is found to breach his code at the expense of a member will not be allowed to become one again.




Article III – Content





In order to maintain the MxM experience, we define our rules by the needs of our members, but operate in sync with the rule of United States law. Article III applies universally to the MxM Network and MxM Videonet.




As a member or moderator, you agree that:






1. MxM is an adult website for men of fetish - seeing fetish/kink content should be fully expected during membership;
2. Article III applies to the MxM Network & MxM Videonet;
3. Content rules are made in lockstep with United States law, and MxM has no obligation to accommodate differences in law of other countries. Compliance with local law is your responsibility;
4. Absolutely no content against US law is permitted on MxM - ever. You agree that violating this rule forfeits your membership, and will be reported to the appropriate authorities where necessary;
5. Crushfilm is forbidden by United States federal law (H.R.5566 - Animal Crush Video Prohibition Act of 2010) and also MxM. You agree that violating this rule forfeits your membership, and will be reported to the appropriate authorities where necessary;
6. Content (such as writing, artwork, photography, or videography) referencing or depicting persons below the legal age (18+ for MxM) is forbidden. You agree that violating this rule forfeits your membership, and will be reported to the appropriate authorities where necessary:



1. Written content in which it's reasonably clear that personal experiences are being discussed is the only exception to this rule




7. In matters of content, members will uphold common decency and obey the DMCA (Digital Millennium Copyright Act) by:



1. Never uploading content, to our server, that could compromise the identity of someone else - member or not - unless explicit permission has been granted to share this content;
2. Never re-uploading content, to our server, actively shared elsewhere by its originator - unless explicit permission has been granted to share this content;
3. Never re-uploading content, to our server, actively being sold by its originator, watermarked, or otherwise intended for sale;
4. Never re-uploading the content of another MxM member without their consent




8. Members who intentionally duplicate content belonging to someone else, whether for sale and not for sale, to our server, and without explicit permission understand that they may lose their membership and not be allowed to return;
9. Requests, from members or non-members, invoking the DMCA's protections take ultimate priority with our moderation actions;



1. Too many copyright strikes will lead to losing your access to MxM Network and MxM Videonet, restricted privileges, or your membership entirely;
2. Content found to violate a claimed copyright will be removed immediately upon validation




10. Any content uploaded to MxM servers must involve adult males - non-male content is prohibited by MxM, with few exceptions:



1. Posts within explicitly non-fetish discussion forums; and
2. Posts within fetish forums where the content is said to be allowed in the description




11. Nudity and sex are permitted on the site so long as the content sufficiently relates to kink/fetish;
12. Restrictions on what fetishes can be practiced on the platform are dissolved. All content, however, must obey United States law and not be in violation of our Terms of Service;
13. Degrees of separation are henceforth in place - you will only see content from those you've friended, pages you've liked, and groups you've joined - with few exceptions - to enforce relevance and goodwill amongst fetishists through the Global Feed system;
14. Moderators will remove content believed by MxM to be out of scope of our website's fetish/kink focus, or our interests, with or without notice.





Article IV - Liability & Appeals





As a member or moderator, you agree that:




1. MxM may disable, terminate your membership, or cease providing you with all or part of our services at any time for any or no reason, as reserved in Article I, Rule No. 9;
2. MxM may especially exercise this right if we believe:



1. A member violated our Terms of Service;
2. A member creates risk or possible legal exposure for MxM or its members;
3. A member should be removed due to unlawful conduct;
4. A member should be removed for prolonged inactivity; or
5. Our provision of our services to you is no longer commercially viable




3. MxM reserves the right to use its controls in order to meter/halt site traffic, usage of our resources, registration, and whatever it deems necessary to ensure continuity of the website;
4. If MxM exercises its right to terminate your membership, we will automatically notify you via the email address associated with your account;



1. In such a case that your membership is terminated by you or us, the Terms of Service shall terminate for you as well. This includes, without limitation, your license to use our services;
2. If you believe that your membership was DISABLED in error, you can file an appeal using the steps found in our footer, labeled "Appeals";
3. If you believe that your membership was TERMINATED in error, we cannot recover it - however, you can file an appeal using the steps found in our footer, labeled "Appeals", if you find yourself blocked from being able to register again;
4. You agree that a user is not guaranteed their desired result just for filing an Appeal;
5. MxM is not responsible for a membership termination message that fails to reach you due to your own violation of our Terms of Service - not registering with a valid email address




5. Any use/reliance on MxM International Fetish content posted via our services (or obtained by you through the service we offer) is at your own risk;
6. We don't endorse, represent, or guarantee the completeness, truthfulness, accuracy, or reliability of any content or communications posted using our services;
7. Best as we try to maintain our feeds, you may still be exposed to content that is offensive, harmful, inaccurate or otherwise inappropriate while using the services provided by MxM;
8. All content is the sole responsibility of the person who originated it. Outside of our ongoing moderation practices intended to defend the site, we cannot take responsibility for content belonging to someone else, uploaded against our rules.





Article V - Profile





As a member or moderator, you agree that:




1. A "profile", by MxM International Fetish terms, is the front-facing element of a valid membership to our fetish website;
2. A "quality" member profile contributes fairly to the community's interests:



1. It answers "who you are", "what you want", and, for those intent on networking, "where you're based";
2. It has a set avatar and/or cover;
3. It chips in with quality posts over time




3. A "blank" member profile:



1. Addresses little to none of the questions of a quality member profile;
2. Has no set avatar/cover -or- an irrelevant, arbitrary image set as its avatar/cover;
3. Has no quality posts over time




4. Blank profiles are considered a nuisance and an indication of lurking behavior, and may be erased - with or without notice, which is a reserved power per Article I, Rule #8;
5. You will maintain a quality profile to the best of your ability for the duration of your membership;
6. You will never place intentionally misleading, illegal, defamatory, or exploitative content on your profile, avatar or feed;
7. You will never impersonate other members or people in any way through any part of your profile, avatar or feed;
8. You will never "catfish" or otherwise misrepresent yourself intentionally to other members using our platform;
9. Members that impersonate others will lose their membership;
10. Members that "catfish" or otherwise misrepresent themselves intentionally to other members will lose their membership;





Article VI - The Verification Code





As a member or moderator, you understand and agree that:



1. "Verification" is a VOLUNTARY process, found in Settings, by which any member may request us authenticate that:



1. He is a "real person" by reviewing his Legal ID / Passport
2. He Is 18 years old or older




2. A member's Legal ID / Passport is erased from the server IMMEDIATELY after a decision is made, if this was the means of verification;
3. While a verification request is pending, any Legal ID / Passport is encrypted at rest on our server;
4. Each verification is documented by the Managing Director, who retains a record of:



1. Each verified user's unique Member #;
2. The verified user's DOB as it reflects on their ID/Passport;
3. The verified user's legal First Name;
4. Whether the verification was accepted and applied




5. The Managing Director, under no circumstances, retains Legal IDs / Passports as part of documentation - those are, as stated earlier, erased from the server immediately after a decision is made;
6. Members whose verification requests are accepted are given a "trust" mark, a highly visible checkmark used on many social media websites already, which denotes their verified status across the site;
7. Verification is in no way mandatory for you to use our website;
8. Verification can only be granted by a site administrator - and all administrators sign an enforceable Non-Disclosure Agreement;
9. If there is no internal record on file to account for how a verification decision was made, the verification will be revoked until it is performed again;
10. Verification is a proactive feature that enables members to:



1. Safely separate themselves from non-verified users while maintaining total control of their privacy;
2. Distinguish members who are age verified from members that are not




11. Verification is NOT:



1. A guarantee of personal safety;
2. A background check of any kind;
3. An excuse not to ask for ID when meeting a member in person to ensure they're of legal age;
4. An assurance that should be relied upon for offline engagements




12. Verification IS:



1. A trust mark that indicates a member was authenticated to be 18 years or older by an NDA-backed administrator based on best available information;
2. An indicator that the person behind a profile was vetted to the best of an administrator's ability




13. Administrators, including the Managing Director, reserve the right to accept or refuse alternative means of verification proposed in lieu of privacy reservations, given the process is not mandatory;
14. The Managing Director retains the sole authority to issue or revoke verification to/from any member for any reason