LOGAN

"How do I find others on MxM?" - rightfully the most common question the our team gets.


Starting today, you can find other members through:

1) The newly-updated In Search Of (ISO) page
2) Members Nearby 
3) Searching by City or State on Advanced Search.

In Search of (ISO)
Let's say you're looking for a specific kind of meetup, munch, hangout, or session - go to this page and post an ad! Posts on ISO are immediately visible on the Global Feed and on the ISO page where, most importantly, you can filter them by distance.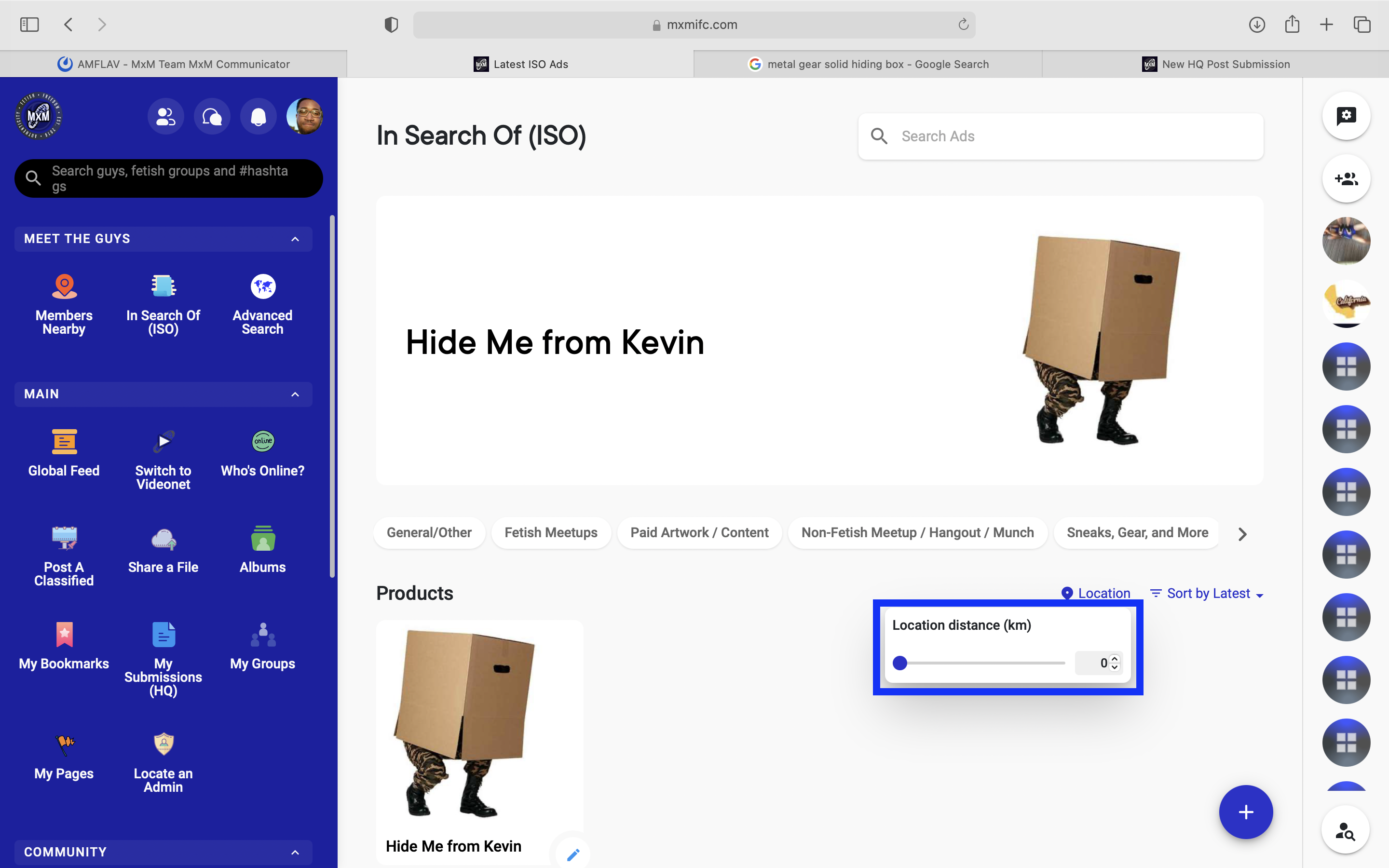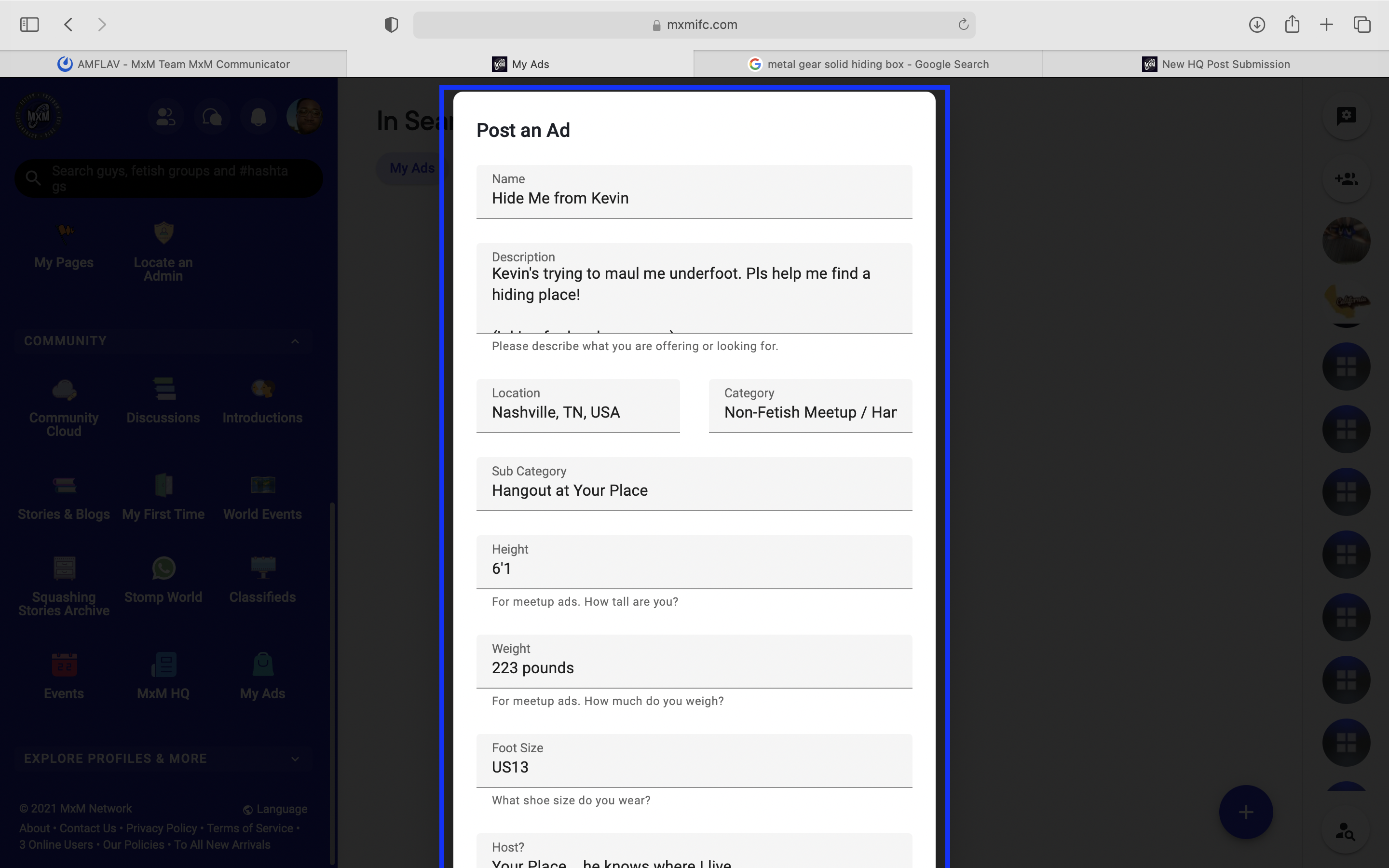 Members Nearby
Updates by a talented developer turned this feature from perfectly useless to extraordinarily powerful for networking with other members. The map will automatically plot the closest people to you, whether you're friends or not. You'll have to refer to the profiles list to explore beyond those initial map markers - but you'll always be given a distance from you to that person - kind of like on major apps like Grindr, Recon, Tinder, and such.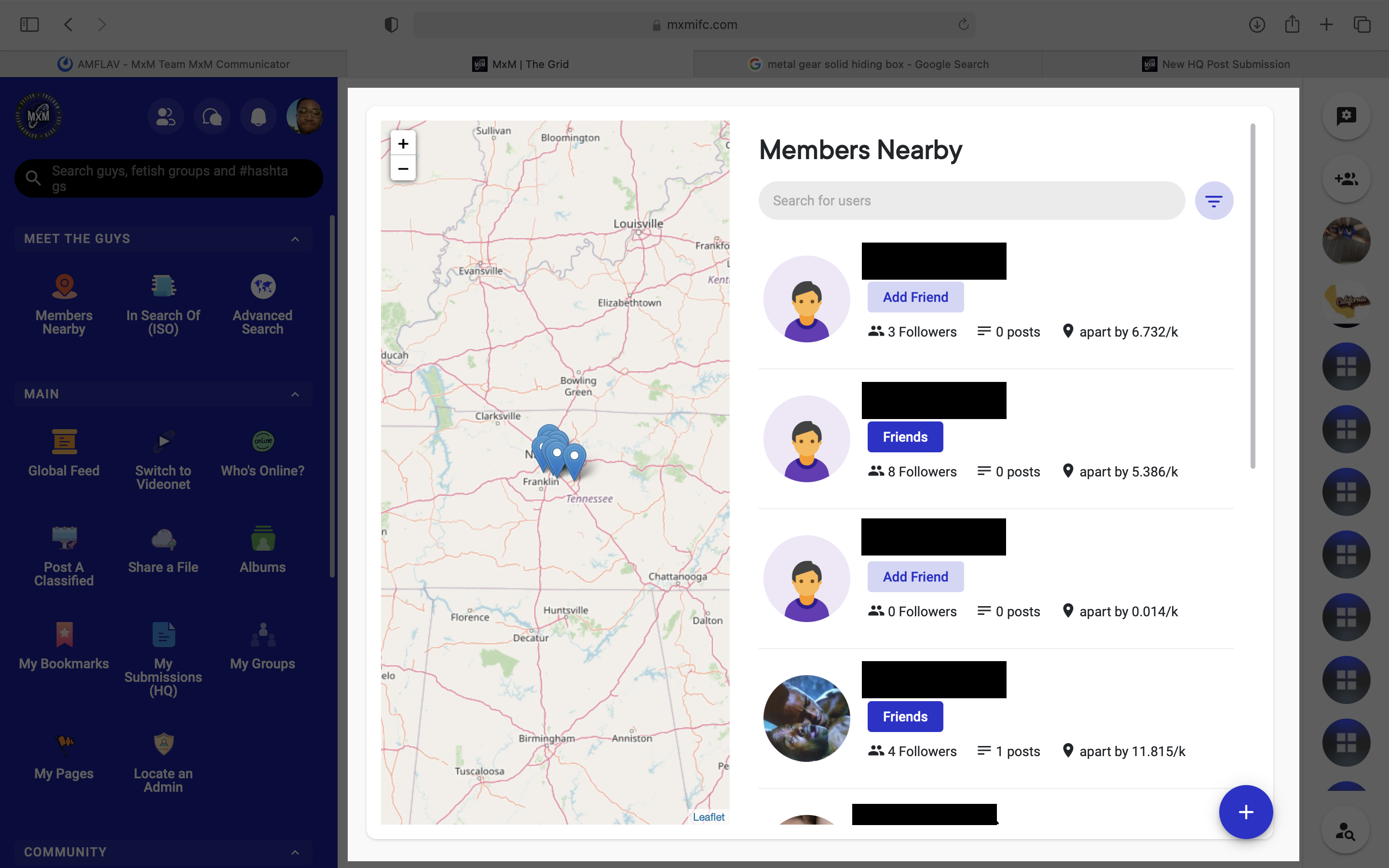 PRIVACY NOTE: You can opt in -or- out of being shown on Members Nearby from Visibility Control settings here. Toggle it as often as you'd like!


Advanced Search
Advanced Search is, well... advanced. It's a loaded feature and is complicated by a lot of search types, but the search variety is there for when you're looking for something specific. Two new options have been added - City and State, toward the bottom.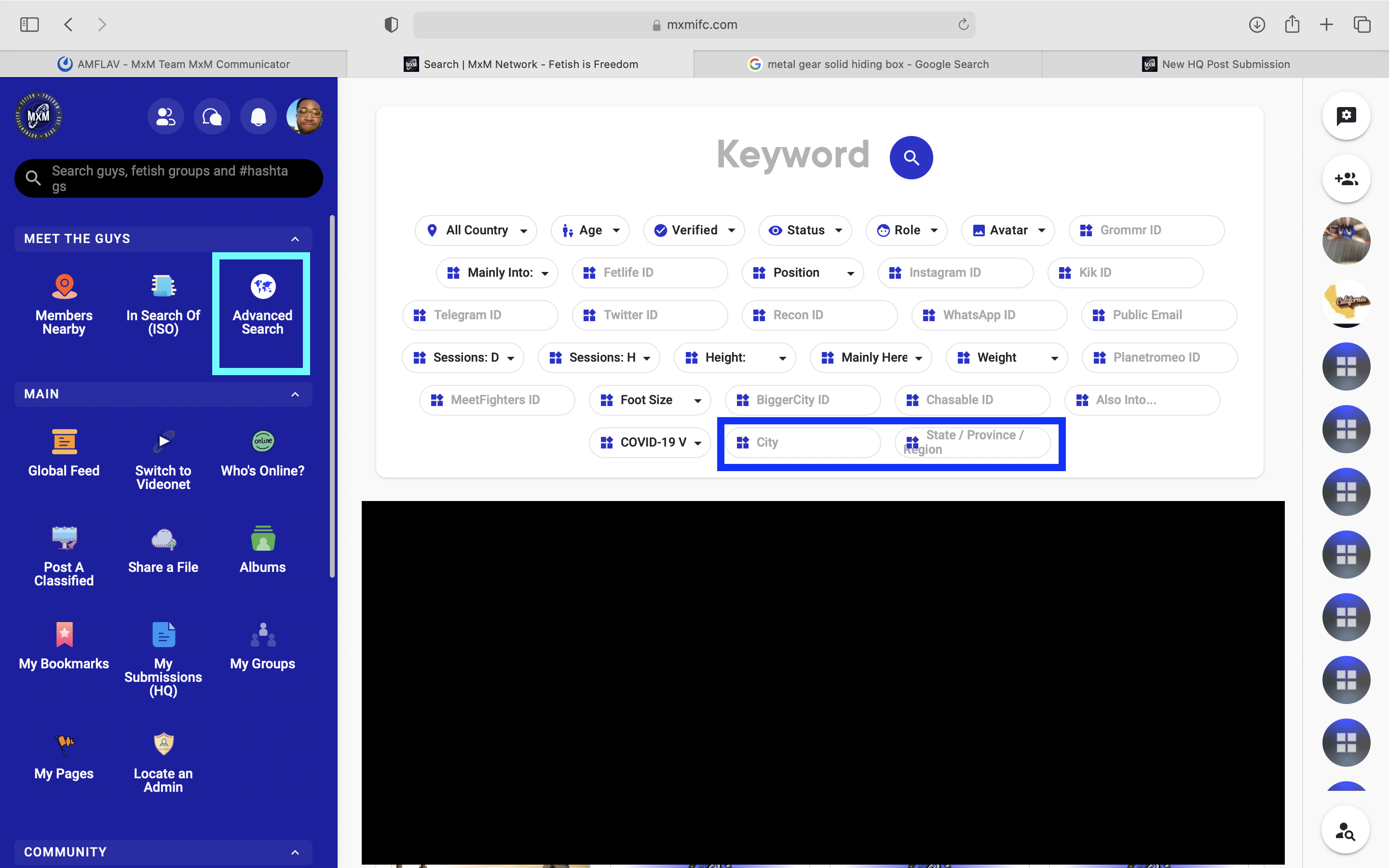 VJ
I'm VJ, the Chief Technology Officer and Systems Administrator for Union Aegis and MxM, respectively. You may not have heard much from me, or maybe in passing. I figured now would be a good time as ever to step out from the shadows of the server room, and introduce myself to you.
My primary function with Union Aegis and MxM is to ensure your time spent with us is fast, secure, and functions 99.999% of the time (Everyone, even computer systems need a reboot every now and again). Over the coming months, I'll be sure to share our history and vision about what we've done to our user experience to make it faster, safer, and more fun for all.
In this first installment, let me share a few major upgrades to our environment that recently happened:
Content Delivery Network (CDN): We migrated all of our data to a third party content delivery network, Digital Ocean, who replicates our content to servers throughout the world. This means you will access content that is physically closest to your geographical location. It has sped up the delivery of our site tremendously, in some cases from over a 10-second load time to under 2 seconds on our more intensive pages.
NGINX Caching: Our dedicated server, runs off CentOS, and on top of that is WHM/cPanel for the ease of use to our Admins when making changes on any of our sites. Recently, cPanel released their latest upgrade which gives us NGINX Caching on the core of our platform's software. That means, when you request our site, you get the latest version of that page, without waiting for the server, database, script, etc. to generate a copy of that page, and then deliver it to your screen. Instead, a static version of the page is pushed from the server, skipping steps, and saving time.
Overall, our goal has been to provide stability and reliability to the website in prior years. This year, has been all about the speed and experience. We hope to have improved and hit a good mark of satisfaction for our users. We'll continue to improve, and I'll continue to share with you the latest and greatest from the server room. For now, stay nasty my fetishists!  ~ VJ